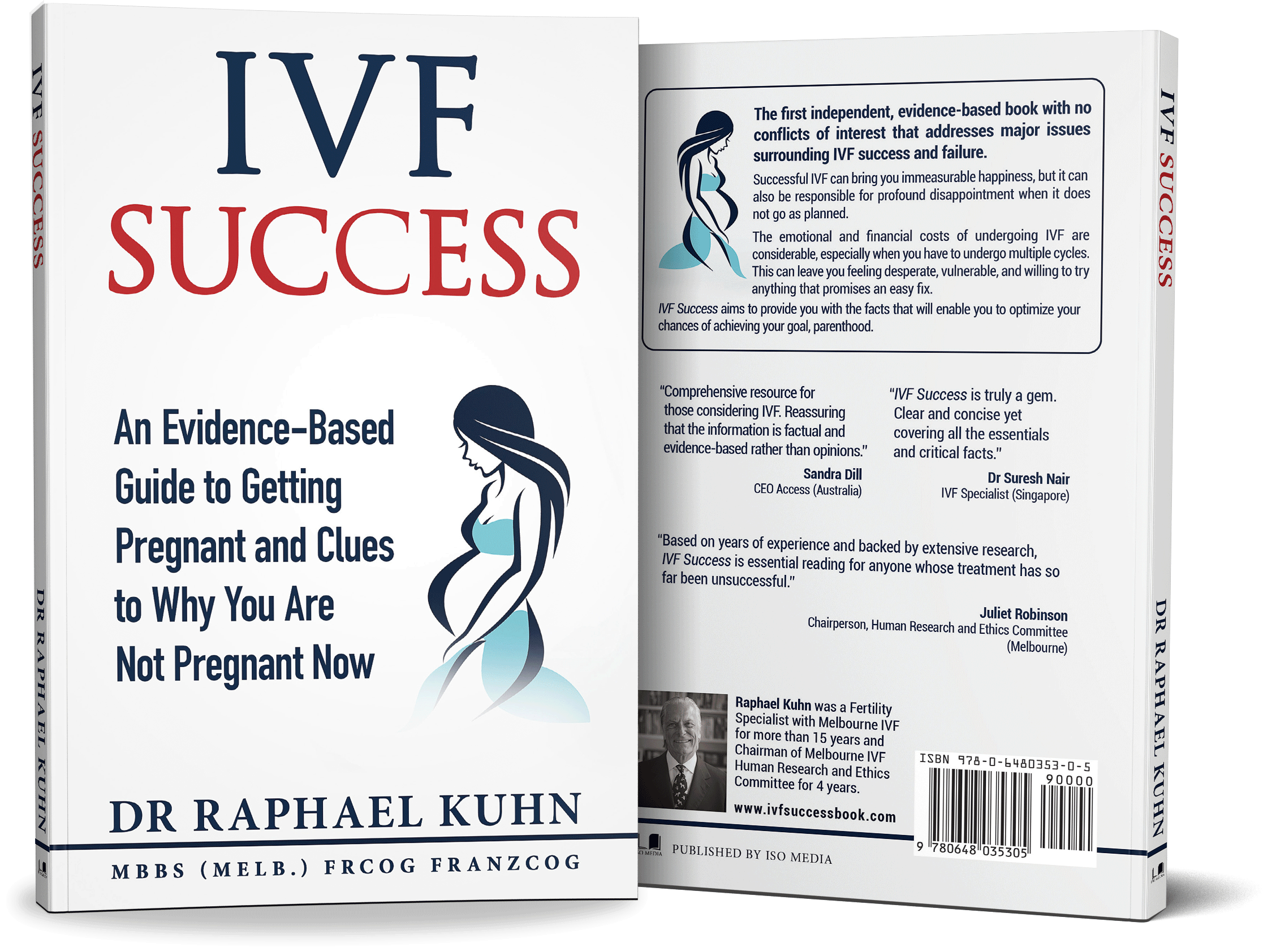 The first independent evidence-based book with no conflicts of interests to address major issues surrounding IVF success and failure.
What other people are saying about the book


"Comprehensive resource for those considering IVF. Reassuring that the information is factual and evidence-based rather than opinions."


"IVF Success is truly a gem. Clear, concise yet covering all the essentials and critical facts surrounding IVF treatment."


"Based on years of experience and backed by extensive research, this book is essential reading for anyone whose IVF treatment has not been successful."
Dr. Raphael Kuhn was one of Melbourne's most respected IVF specialists.