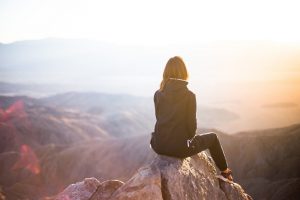 Climate Change Overview
Climate change , or global warming, is indisputably one of the most important issues of this century .It is,however,not the only important issue,and it is not a "climate emergency"or "climate crisis".
There is no justification for media to repeatedly misquote or quote out of context the #IPCC.The panic that has ensued has half the world believing that the human race will end if carbon emissions are not reduced to zero by 2050,ideally by 2030.
Over the last 60 years doomsday prophecies have come and gone,but failure of extinction of the world to eventuate has quickly been forgotten.
Climate Change Solutions
I must re-iterate that climate change is real and mainly the result of human burning of fossil fuels.However, it needs to be tackled rationally.The mantra that there is only one solution to the problem,solar and wind renewable energy,is delusional and totally unrealistic.
Solutions should be evaluated critically with consideration of their costs and benefits.A great deal more needs to be invested in R&D of innovative green energy,nuclear energy should be viewed positively.Our ability to adapt,which we have done for centuries,should not be overlooked.
Climate Change Not Only Global Problem
We must not lose sight of the fact that climate change is not the only global challenge.Health,education,nutrition,and clean water and sanitation are greater issues for the majority of people who live outside our privileged world.
Climate Change Panic
The setting of deadlines i.e. if definitive action is not taken immediately then by this specific date the end is upon us,is a major ploy used by climate activists to alarm the community, especially the young.It is repeatedly re-enforced by the media.
Climate Change:Past Predictions
Back in 1989 the #U.N. Environment Program declared we had just three years to "win or lose the climate struggle".
In 2006,Al Gore opined that unless radical measures were taken within 10 years,the world would hit the point of no return.
Three years later,Prince Charles stated that he had "calculated that we only had 96 months left to save the world".
To Be Continued
[ssba-buttons]